September 6, 2008 Artists
Mary G. Wilkinson Painter/Printmaker

Light and texture studies. My subject matter is abstracted from the garden
and other immediate surroundings, usually but not limited to botanicals. Read more.
713-772-7469

One of a kind dichroic jewelry. Art to wear = Earrings, Pendants and Art Glass. By artist Jeanne Haner.
http://www.jhjewelrystudio.com

CRB Artworks by Cindy Babbitt

Clay designs, pottery, functional and sculptural.
713-863-1514
www.cindybabbitt.com
Featured artist June 2007

Jewelry designed and created by Connie!
www.prettyjewelrythings.com
713-592-5833
Michael Huggins

Emerging self-taught Houston artist Michael W. Huggins uses the combination of rich and contrasting
vibrant colored acrylics to create beautiful paintings on canvas with varied floral and botanical themes suitable for any décor.
713-896-9695
www.michaelhugginsart.com
Phyllis Hall

Oil on canvas, Impressionism, Abstract
www.wwoaw.net/ Featured
Erik Pijcke

I'm an artist from Holland and have a passion for giving a message through my art.
I paint in a post-impressionistic style using vivid colors, thick application of paint,
distinctive, vibrant brush strokes, real-life subject matter and use of unnatural arbitrary color.
www.wwoaw.net/
Lindsay Peyton

Lindsay Peyton is a Houston native, and her works in oil, pastels, charcoal and other media have been featured in galleries, arts festivals, and gathering places around the city.   Peyton is a photojournalism graduate of the University of Texas at Austin, but after graduating, discovered she would rather be painting than processing film.  She explores emotion and color in her portraiture and studies.

For both artists contact: lindsaypeyton.com or Email
Mike Garman designs and builds contemporary wood furniture.
He was recently a finalist at the Phoenix Contemporary Design Fair.
www.one3creative.com
Tempera and acrylic on paper -- originals and prints.
A collection of vibrant abstracts, wild creatures, and dancing fruits and vegetables.
713-973-9173 My paintings, My music

Carved wood; statues, relief drawings, & pendants from cedar, mesquite, and hardwoods.
(713)862-3225

Images By Duskin

Fine arts photographer Duskin Hill captures unique moments in light from local and international sources.
This national award-winning photographer specializes in abstract, nature and architectural genres.
832-289-4244
www.duskinhill.com
Paige Woodring

Abstract Acrylic and oil painting.
(713) 301-8767
www.woodringfineart.com
P.A. Mueller

I paint what I hear. Lyrics...poetry....conversations...that's where I start. My work is most often raw...highly textured...and all me. First Saturday Arts Market is home to me. Love the artists. Love talking to the folks. Love everything about it.
832-326-6328

Evolved Metal by Jonatan Lopez

Jonatan Lopez is an interdisciplinary artist living in Houston Texas. His performance and installation works address personal struggles and issues of debate, often becoming self-healing rituals and social experiments seeking to open valuable community dialogue. His sculpture and commercial works employ recycled metals and found objects, ranging from life size figurative sculpture to metal crafts. He experiments with other art forms such as video and sound.Continue. www.jonatan-lopez.com
512-689-0209
Bringing To You The Finest California Award Winning 100 % Extra Virgin Olive Oils. Our olives are pressed naturally with fruit, herbs and peppers resulting in truly flavorful olive oils: ''Orange, Lemon, Lime, Rosemary, Basil, Garlic, Jalapeno and Habenero.'' Our Mission, Sevillano and Manzanillo varieties are harvested in the Fall, Winter and Spring, bringing the same olive oil variety in 3 exquisite seasonally fruity flavors.
Free Olive Oil Tasting - Just Like Fine Wine
281-693-7073 www.kdsgourmetfoods.com
Artist and potter John Delafield makes a wide range of wheel thrown stoneware pottery
using rich earthtone clay and glazes designed for everyday use.
www.delafieldpottery.com
M & J Jewelry

As a Caribbean and South American joint effort, M&J Jewelry has been creatively pursuing innovations in natural jewelry for two years. We love wire work- Its our favorite medium. Most of our work is done on sterling silver and with precious stones in their natural form. All who wear M & J not only wear our brand, but they wear our passion for all things rustic, yet refined.
www.mjjewelryinc.etsy.com
Phone: (281)323-5013 ;(832) 512-3700
Bus. (832) 213-9735
The Great San Saba River Pecan Company

Gourmet Preserves all have Pecans in them. Peach Pecan Amaretto, Raspberry Pecan,
Jalapeno Peach Pecan,Orange Pecan. Pecan Pie in the Jar. 281-342-8117
Great Pecans.Com
Chef Beau

Original rubs and great breads, fresh baked! Across from the "Olive Oil Guy!"
Call Chef Beau anytime to order in advance! (713) 204-3751
Andre Gandin

Found metal assemblage/welded and painted.
281-376-7773
www.andregandin.com
Mixed Media on Canvas, abstract and not.
281-250-4889
elderstreetartist.com/
I create contemporary furniture, wall sculptures and other decorative items out of wood.
When the design calls for it stone and metal accents are used. Most of my current work contains
curved and shaped elements that draw the eye and create a sense of movement. My works are created
using mostly traditional woodworking and power carving techniques but I will use any technique
that will help me execute my ideas.
(281) 481-0649
www.windwardcreations.com
Medium is scrap steel. The works follow a number of different themes from floral to intensely human.
713-805-7639
www.adams-ferro.com
Chicago Kim

This is the Chicago native's second event at the arts market. Abstract/Tachist acrylic paintings, daring t-shirts for your person and other inspired creations. Kim's larger works can be seen online.
www.chicagokim.webs.com
773-875-0880
Vickie Neal has gained attention with her colorful mugs, dinnerware, vases and sculpture through exhibitions at a local Houston gallery and various art shows in Houston and Pearland, Texas. Her work has had exposure on Great Day Houston during a segment in which Debra Duncan toured the beautiful home of Richard Eastman, one of Houston's top designers.
713-269-7964
Deanna Dean
Original art work in watercolor, acrylic,and mixed media.
I also have small prints mounted on note cards.
281-358-9413
www.deannadean.com
A graduate of Mississippi State University with a bachelors of fine Art. With an emphasis in Photography I had minimal exposure to painting. I worked for 3 years in photography for the Houston Museum of Fine Arts and loved being surrounded by art but was very happy to leave when I had my first child while at home with my now two little girls I have been thrilled to discover painting again. I have been studying under a fantastic impressionist, Fredrick Guess, in New Orleans. Painting has now become part of my passion for life.
(281) 570-4214
www.lauranelsonwells.com
Sheri Simpson

I just started painting seriously in 2007 and I'm truly enjoying myself. I've always played around with the idea of being an artist since I was a young girl. I also love science, and I believe having a good analytical mind is half the battle at being a good artist. I received both of my degrees from the University of New Orleans—BS in Biology and MS in Geology with a Chemistry minor. I work as a geochemist, doing some really cool stuff in a water lab. But I think I can finally call myself an artist too.
www.artbysheri.org http://www.artquestpearland.com
(832) 230-5967
Paintings and prints of the world around me, which is mostly Houston. Each painting is a colorful twist on my surroundings and should make the viewer relax and smile.
melindapatrick.com
832-771-0461
Barbie Eason
Bright abstract paintings
bceasonart.com
936-628-9288
HarperHouse Studio by Janis Harper

Fine Art for Home and Fashion; Oils, Collage, Photography, Purses, Necklaces
936-258-9492
www.harperhousestudio.com

Fainting Goat Pottery offers functionally inspired hand-made porcelain. All of the pottery and glazes are hand crafted by Krista Nix-Buckner in Hempstead, Texas. Each piece is completely unique and one of a kind.
he Fainting Goat also offers shibori-dyed silk scarves.
www.faintinggoatpottery.com
979-826-0286
aPearl

Unique designs, most utilize hand-knotted pearls, hand-crafted clasps.
713-557-0684
Bundles of Joy

I create unique, handmade baby gear from fabric. I focus on creating things that appeal to both parents and children with my sometimes modern, sometimes retro, sometimes playful, always graphically appealing colorful cotton prints and soft plush fabrics. Given to fits of whimsy, I also feature onesies appliquéd with prints of my son's art. I also offer blank note cards featuring prints of the same art. I currently am featuring jewelry made from lampwork beads and other high quality glass beads. (713) 863-9163
www.cindyjoy.etsy.com
Susan Rutledge
Unique contemporary oil paintings on canvas. Lets talk about pouring our souls into painting!
www.susanrutledge.com
936-444-5472
Linda Chateau Mumford Fine Art

Oils/Oil Pastels Abstract, Impressionism, Realism.
979-846-5358
www.mumfordfineart.com
Nahed Shatta
My art in jewelry consists of necklaces, bracelets, earrings, leg bracelets, even dog tags.
832-264-9342

Samuels Photo Gallery
Nature photography - digital and film - Animals in their natural habitat, flowers, landscapes
www.samuelsphotogallery.com
832-498-6539
Gloria Jane Favuzza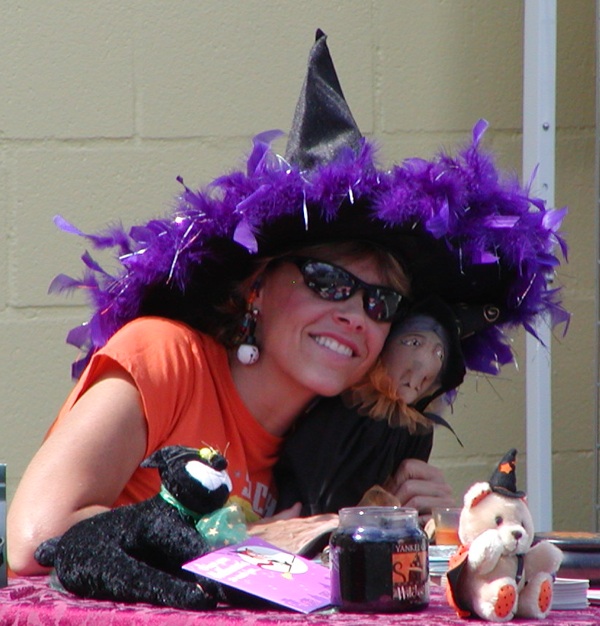 Astrologer/Tarot/Birth/Destiny/Love Card Readings
Office: (713) 953-1338, Cell: (281) 615-3446
www.gloriafavuzza.com
---
Thank you to our friends


Vietnam Restaurant-Vietnamese & Chinese Cuisine
605 W. 19th St.
832-618-1668
Mon. - Thur. 11-10:30, Fri.- Sat. 11-11
www.TheVietnamRestaurant.com


Air & Tent Party Rentals
1044 Oxford St
Houston, TX 77008
(713)426-0100
Web: Air & Tent Party Rentals


HANDPRINTS
Professional Massage Therapy
Dori, RMT
(281)300-6006

See previous markets here.?