Artist Rosters

Art by Alicia

Abstract oil and acrylic paintings on canvas ranging from a medium to large scale that are ready to display with or without a frame. Photography consisting of wildlife, architecture, landscape or just day to day images captured naturally. Pictures come in both black and white and a very colorful scale. Images come framed, unframed and matted in an 8x10 format. facebook.com/artxalicia
Blue Dog meets Far Side ... would be a good description. My art is whimsical and fun. Sometimes it will make you laugh out loud and sometimes you will smile inside. But it will always make you feel good. 713-816-2877 www.aprilmurphy.com
My paintings are based from direct observation. I take my French easel out into the city I call home, Houston TX. The subject matter, although always changing, is often the confluence of what I love about Houston; it's buildings, bayous, highways, tree lined streets and lush parks and gardens. I hope you can see the beauty of Houston in my Urban Landscapes. 713-305-6626 http://deatlyart.com
Hand painted mixed media. My discipline is Abstract expressionism and surrealism with a twist. I work in vivid color and use a unique approach to textures and mediums. Constantly exploring my work is always evolving. I currently create on canvas, canvas board, glass and plexiglass. 832-512-2936

My work is a collaboration of re-using metal pieces to create pieces of artwork. I like to utilize existing pieces from the enviroment and use my creativity to enhance the pieces of metal. I am a self starter and enjoy using this outlet to create wonderful and playful art pieces that I know others will enjoy as well! www.creativedsolutions.com 832.452.9415
It's what I call "Green Metal Style Art": recycling steel to the artistic extreme… I take Scrap Metal and repurpose it Artistically and sometimes Practically…. (you know lamps, candle handlers, BBQ pits, trailers, jewelry displays, awkward tools, blah, blah, blah, etc, etc, etc…) lol… what most people call scrap I see as a part of something yet to be re-birth... 713.979.6428
Cammie's Handmade Soaps

All natural, handmade designer soap bars with great designs and scents. Also, exfoliating sugar scrubs and wonderfully scented body and linen sprays. Don't miss Shampooch, my all natural dog flea shampoo bar, and SCRAM!, my all natural insect repellent.
281-392-1097
www.cammieshandmadesoaps.com
Ceiling Fan Pulls, sculptures and mobiles made with original lampwork beads, Swarovski crystal, glass and wire.
281-650-9076
www.GlassArtAndBeads.com
Heartwood Creations by James Watson

Native and exotic wood Is turned to shape and voids may be inlaid with crushed stone or metal filings.
Read the article in The Journal of Friendswood
281-992-0603 heartwoodcreations-jrw.com

Photographic images that strongly resemble a letter of the alphabet.
Selected letters are then used to spell a person's name, occupation, etc. 832-221-1432

One of a kind dichroic jewelry. Art to wear = Earrings, Pendants and Art Glass. By artist Jeanne Haner.
http://www.jhjewelrystudio.com

Metalicity Mobile

Sculpture, art metal and jewelry designed and fabricated by Jeff Woodruff
www.metalicity.com 512-496-4375
Combining her art influences from all her travels, Jennifer has created a unique East Asian style. She also paints stylized pop art, in honor of her first love, Roy Lichtenstein, and all that is to love about the 50's gangster style. She paints acrylic on canvas. My personal painting style is organic and geometric. I use a mix of medium-intensive acrylic, complimented by watercolor and papier colle on canvas.
www.jenniferloftisart.com 832.922.8954
Jeremy Pierson - Photographic Artist

Jeremy Pierson is a photojournalistic style artist that strives to capture the true essence of life around him as it happens. Jeremy's recent collections stretch the gamut from wildlife photography, landscape photography, live entertainment photography, dance photography, black and white photography and urban life imagery. Some of his artistic work as well as his commercial photography have been featured in a number of promotional campaigns, editorials and advertisments for businesses in the Gulf Coast states and beyond.
http://www.deepfoto.com
Artist and potter John Delafield makes a wide range of wheel thrown stoneware pottery
using rich earthtone clay and glazes designed for everyday use.
www.delafieldpottery.com
Karen Dressel - kazza photography
My photography is a reflection of what I value in life - finding hidden treasures in unusual places which I find in my street/environmental art. my photography also includes many subjects found in nature - flora & fauna - in them I see the beauty of the world. the photos revive my spirit and hopefully that is what happens when others view them. http://www.kazzaphoto.com 713.248.8525
Therein

I have always liked making things and finding things. The lines shapes, patterns and textures that you find in nature give me inspiration. I started designing fabric prints from my photography and turning them into pillows, brooches and hair pins. All the photography that I take is in Houston (mostly the Heights area) and I display the prints in vintage or found frames that I refinish. I like to incorporate modern and traditional techniques in my work. From digital printing to hand painting, the mix of old and new has always intrigued me.
http://www.collecttherein.com 713-899-4206
fLuxe Jewelry - Kristen Kramlich

Unique hand forged and oxidized jewelry.
fLuxe Jewelry flirts with a balance between soft and edgy forms and is inspired by many styles, including art deco, Aztec pottery, & modern graphic design. fLuxe Jewelry is a line made from copper sheet metal and patina chemicals. Soft, playful colors compliment the sharp, geometric edges. 713.299.6286 fLuxeJewelry.com
My work consists of minimalistic sculpture with a mathematical foundation. Specific parts of a form can be given more emphasis with the addition of vibrant colors of spray paint. I continually cross over from abstract to realistic as I seek out new shapes inspired by unusual lifeforms. 281.455.8261

I have been crocheting since I was eight years old. I like to work in a very small scale, producing tiny lace doilies, encircled in sterling silver as jewelry. I also make larger doilies from vintage patterns and frame them under glass.
http://mccordworks.com 713-899-2814 Newsletter, bio & more!
The Cultured Critter Collective is home to unique monsters, animals, and other fun creatures. I strive to impart whimsy, humor, color, and lots of different textures into my work. All of my pieces are handmade (urban vinyl art toys are personally customized by hand), and one-of-a-kind. Adopt a critter today- they're always on the look-out for cool people to take them home!
http://culturedcritter.storenvy.com
Linda Hardy is a self taught mixed media artist. Her pieces are a mixture of folk art, sculpture and mixed media, using an assortment of papers, acrylics, silver leaf, vintage hardware and embellishments. Commissions welcome.

My blog 832-434-6332
The Hanging Pendant by Michelle Hickman

"The Hanging Pendant by Michelle Hickman"
The Hanging Pendant believes in the uniqueness of each person. The word Unique is defined as -the one and only, having no like, unusual, rare, extraordinary, different, uncommon, distinctive, special. The word Individual is defined as -single, separate thing or being, particular, distinguished from others by special characteristics. The word You is defined as -Yourself, all of you, you alone. Our pieces are designed for an uncommon, distinctive, particular, separate being that is rare and extraordinary and special, a single being... You!
www.thehangingpendant.com 936-788-3008
Michelle Hoting Jewelry Artist

With her love of the outdoors, it is only fitting that jewelry artist Michelle Hoting's designs are a direct reflection of nature. Her pieces combine the elements and textures of nature with the use of natural stone, fine silver, sterling and copper often combined with found natural objects such as acorns and twigs, seeds and leaves. 707-791-4680 www.MichelleHoting.com Email Michelle

Michelle Turner of Turner Studio Pottery



Howdy ya'll. I'm Michelle Turner, a native Texan from La Grange, Texas and now a local Houston ceramic artist. I have two very different lines of ceramic art. The first is my collection of playful, bright and modern contemporary castings. I use found objects and give them a new life as functional household utensils and decor such as sugar bowls and oil bottles. I love the stories of the everyday objects in our lives and how we cling to the sentimental value of what could have been someone else's trash. I also have a line of decorative raku--fired sculpture and home decor pieces. Many of these have marks made by horsehair and feathers. Some are inspired by snippets of a dream and others from faded childhood memories. Many of my sculptures are figurative and include screen-printing on clay. I hope you enjoy these pieces as much as I enjoyed creating them. http://turner-studio.com
Unique design in women's jewelry using Swarovski Crystal, the finest stone and pearls available, and .925 sterling silver. 713-385-0459 www.ticjewelrydesigns.com
I am a landscape and nature photographer living in Houston, Texas. My goal is to seek out inspiring rural locations and subjects, either natural or man-made, and capture them with the medium of photography to create fine art of the highest quality. http://www.herschbachphotography.com 713-454-9468
Acrylic, House Paint, Mixed Media, Collage, etc. on Wood, Canvas, Metal, Board, Found Pieces, etc., and Found Object Sculpture. Basically, whatever I can lay my hand to. I can do a lot with a little.
281-572-1563
The Great San Saba River Pecan Company

Gourmet Preserves all have Pecans in them. Peach Pecan Amaretto, Raspberry Pecan,
Jalapeno Peach Pecan,Orange Pecan. Pecan Pie in the Jar. 281-342-8117
Great Pecans.Com
Gloria Jane Favuzza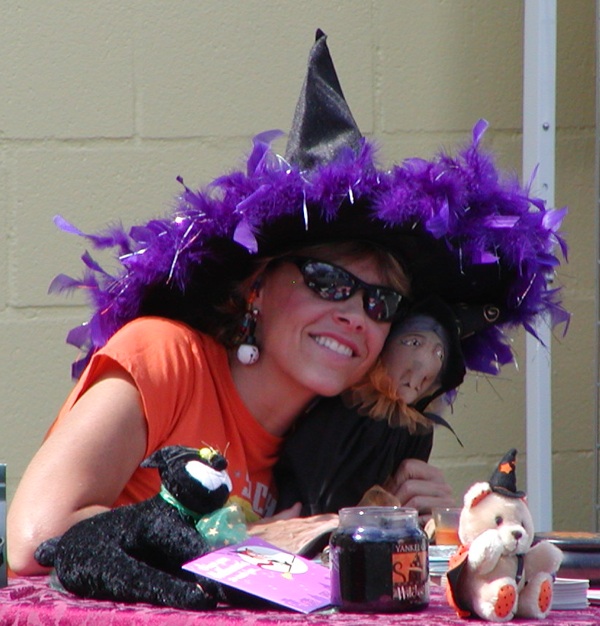 Astrologer/Tarot/Birth/Destiny/Love Card Readings
Office: (713) 953-1338, Cell: (281) 615-3446
www.gloriafavuzza.com
Evolved Metal by Jonatan Lopez

Jonatan Lopez is an interdisciplinary artist living in Houston Texas. His performance and installation works address personal struggles and issues of debate, often becoming self-healing rituals and social experiments seeking to open valuable community dialogue. His sculpture and commercial works employ recycled metals and found objects, ranging from life size figurative sculpture to metal crafts. He experiments with other art forms such as video and sound.Continue. www.jonatan-lopez.com
512-689-0209