July 2, 2011
My artwork is all created by hand using ordinary knitting needles and various pliers. I have developed my own technique of knitting with wire, which I call "knitting off the needle." With my technique I use only one needle at a time for the purposes of pulling the stitch and controlling the stitch size.
http://www.wireknits.etsy.com
Evolved Metal by Jonatan Lopez

Jonatan Lopez is an interdisciplinary artist living in Houston Texas. His performance and installation works address personal struggles and issues of debate, often becoming self-healing rituals and social experiments seeking to open valuable community dialogue. His sculpture and commercial works employ recycled metals and found objects, ranging from life size figurative sculpture to metal crafts. He experiments with other art forms such as video and sound.Continue. www.jonatan-lopez.com
512-689-0209
Linda Hardy is a self taught mixed media artist. Her pieces are a mixture of folk art, sculpture and mixed media, using an assortment of papers, acrylics, silver leaf, vintage hardware and embellishments. Commissions welcome.

My blog 832-434-6332
Acrylic, House Paint, Mixed Media, Collage, etc. on Wood, Canvas, Metal, Board, Found Pieces, etc., and Found Object Sculpture. Basically, whatever I can lay my hand to. I can do a lot with a little.
281-572-1563
At Artful History, we believe that ""findings"" don't come in packs of ten at the craft store. We use true articles from history in all of our pieces. Crafting unique jewelry and decor items from vintage findings. 936-697-5197 www.artfulhistory.com
Currently I am generating abstract, expressionist paintings using primarily acrylics as my tool of experimentation. Toss a Pop Art influence into the mix to round out what impacts my style. Mixed media is an increasing influence with many works incorporating plaster, copper wire, organic elements - sand, salt, rock, glass as well as print media. A few even include a favourite old shirt to worn to wear again. My art is diverse in subject and is extremely colorful and textural. It should provoke more than one sense in you.
832-248-8486 eugenejohnhughes.com
Darlene Besier

I enjoy working in a wide variety of media and currently my main focus has been creating jewelry redesigns (altered art). I greatly enjoy redesigning jewelry as finding just the right components to collage together into one-of-a-kind pieces is exciting! Another focus is embossed metal art (repujado). Working in 36 gauge metal sheets, I emboss my linear designs which I then embolden with blocks of bright enamel paint. I developed this bold style of embossed metal from the idea to keep the designs clear and colorful which results in a stained glass quality in its simplicity. My favorite motifs include the sun, sunflower, and heart. It makes me happy when my work brings happiness to others!
Facebook http://www.sunartstudio.com/
My art is contemporary abstract imagery created with a mixed media process using oil paint, photography and silk screen on canvas or watercolor paper. The final art is mounted on board and encased in a 1/8" clear resin and framed. Typography is blended with graphic design elements to create an inspired conceptual image. 512.535.4782 http://wrightdesign.com
Artist and potter John Delafield makes a wide range of wheel thrown stoneware pottery
using rich earthtone clay and glazes designed for everyday use.
www.delafieldpottery.com
One of a kind dichroic jewelry. Art to wear = Earrings, Pendants and Art Glass. By artist Jeanne Haner.
http://www.jhjewelrystudio.com

I have been crocheting since I was eight years old. I like to work in a very small scale, producing tiny lace doilies, encircled in sterling silver as jewelry. I also make larger doilies from vintage patterns and frame them under glass.
http://mccordworks.com 713-899-2814 Newsletter, bio & more!
The Hanging Pendant by Michelle Hickman

"The Hanging Pendant by Michelle Hickman"
The Hanging Pendant believes in the uniqueness of each person. The word Unique is defined as -the one and only, having no like, unusual, rare, extraordinary, different, uncommon, distinctive, special. The word Individual is defined as -single, separate thing or being, particular, distinguished from others by special characteristics. The word You is defined as -Yourself, all of you, you alone. Our pieces are designed for an uncommon, distinctive, particular, separate being that is rare and extraordinary and special, a single being... You!
www.thehangingpendant.com 936-788-3008
Ceiling Fan Pulls, sculptures and mobiles made with original lampwork beads, Swarovski crystal, glass and wire.
281-650-9076
www.GlassArtAndBeads.com
Beyond Her is a collection of artisan housewares, apparel and gifts. We start with original designs, which we screen print on heritage fabrics or print using recycled paper. The look is fresh and modern - meets - natural and organic. We call it Art for Living.
Beyond Her has new lines for fall, including pet accessories (Beyond Fur) and home furnishings (Beyond Her @ Home)
www.beyondher.com

What is Steam Punk Jewelry? It gets its popularity from a growing resistance to corporate modernization, the mass commercialization of virtually everything, coupled with the surge of nostalgia for all things vintage and antique.
All jewelry is hand assembled, one of a kind and created by me and is 99% re-purposed or recycled found pieces,Broken unrepairable vintage jewelry,wind up watches, gears and other found objects that were considered "junk" and ready to be tossed away. I have rescued them and made beautiful Art pieces to be worn and cherished.
www.etsy.com/shop/sailorsamsteampunk 832-748-2470 See more!
Unique design in women's jewelry using Swarovski Crystal, the finest stone and pearls available, and .925 sterling silver. 713-385-0459 www.ticjewelrydesigns.com
The majority of my work is pen on paper. Their abstract, surreal, sweeping lines from nature often contast against structured lines of society. The multifarious detail is complicated and unique. Though often working in black and white, I find great joy in bright and brilliant colors. I offer both originals and limited addition prints. I also experiment with Acrylics on large canvases, dabble in mixed media, and play the photographer in natural and remote settings. Read more here.
936-544-0003 http://www.jamiejartist.com
Perez Art
Salvaged wood is the fuel for my art. Power tools are used to carve my unique creations. Paint, found objects, cast iron and real musical instruments are sometimes added to my art. Crosses and wood plaques are found in my collection. My technique of carving wood that is salvaged brings wood back to life. 337-332-2427 http://www.perezartandflag.com
'Ethel Lilienfeld'

I am from Santa Cruz de La Sierra, and I came to the United States in 1997, I only paint what I can remember from when I was a child.
979-885-6289
Cammie's Handmade Soaps

All natural, handmade designer soap bars with great designs and scents. Also, exfoliating sugar scrubs and wonderfully scented body and linen sprays. Don't miss Shampooch, my all natural dog flea shampoo bar, and SCRAM!, my all natural insect repellent.
281-392-1097
www.cammieshandmadesoaps.com
Gloria Jane Favuzza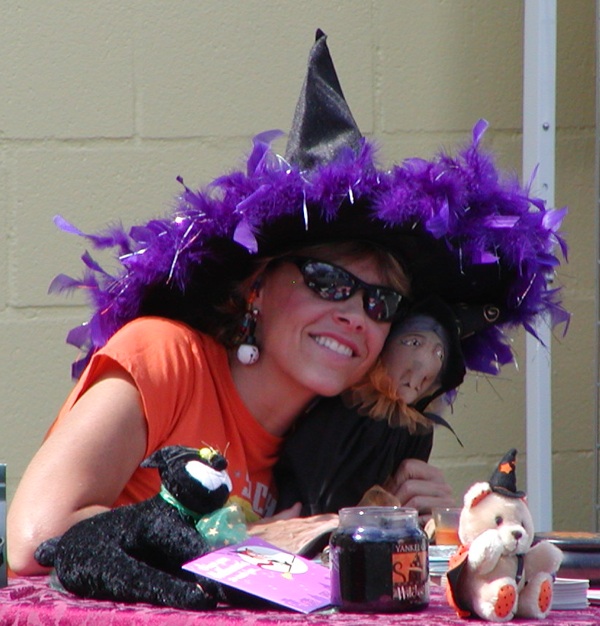 Astrologer/Tarot/Birth/Destiny/Love Card Readings
Office: (713) 953-1338, Cell: (281) 615-3446
www.gloriafavuzza.com