April 2, 2011
 PAGE UNDER CONSTRUCTION

An art medium used by the Native American culture when they were placed on reservations and no longer
had their hides or Tipi's on which to tell their stories.
www.bigbearartist.com 713-569-9274
Hand crafted limited edition and one-of-a-kind jewelry with an emphasis on wire wrapping. Materials used include precious metal clay, sterling silver and 14k gold filled findings, Bali & Thai Hill Tribe silver, precious & semi-precious gemstones, designer lampwork beads, crystals and various other specialty findings.
713-303-7353 www.petalsmetals.com
Wink's Woodworks

Arts & Crafts Era Furniture and Accessories as well as Tramp Art Collector Pieces
979-865-5595
Shadow boxes - A shallow rectangular box with a transparent front used to protect and display small items. A lot of creativity goes into making shadow boxes. I use found objects, personal mementos, imagination and various media.
832-603-3594 http://www.milagritosdearte.com
Paper Bling by LuAnn Harrison

Individually hand folded pieces of Origami mixed with a variety of beads to form unique necklaces and earrings.
No two pieces are exactly alike. Read More!
paperbling.com 713-410-3886
(:include DarleneBesier#from#to:)
For nearly a decade, artist Pettus Mitchell has traveled around the United States gleaning inspiration for his future works as well as displaying his art at local festivals and art galleries. His paintings run the gamut from historical portraits of the African Americans migration north in the 1940s to their current return to the modern south. Some of his pieces are inspired by cultural phenomena specific to the late 20th century, such as the popularity of video games and the rise of the digital era. Pettus himself is an accomplished graphic artist; he is also a CGI animator. His work is prominently featured at the Center for Southern Folklore and he is a mainstay at the Center's annual Memphis Music & Heritage Festival. Mitchell made his first appearance at First Saturday Arts Market in March 2011.
901-361-4231
I have been crocheting since I was eight years old. I like to work in a very small scale, producing tiny lace doilies, encircled in sterling silver as jewelry. I also make larger doilies from vintage patterns and frame them under glass.
http://mccordworks.com 713-899-2814 Newsletter, bio & more!
Unique one-of-a-kind hand-crafted necklaces and earrings. Majority are designed with semi-precious stones and love. Visit my web site to view the Calendar for my up and coming shows.
www.kcoriginaldesigns.com (281) 357-5180
CRB Artworks by Cindy Babbitt

Clay designs, pottery, functional and sculptural.
713-863-1514
www.cindybabbitt.com
Featured artist June 2007

Painting is a hobby I started a few years ago in grad school as a break from reading and writing. As I've learned to love the process and product of working with acrylics, my compositions have evolved from what I whimsically call "doodles" and "non-talking heads." Continue reading
903 244-6300
Gary Bachers' work is created with Prismacolor pencil on Duralar film. The result of his intricate layering is a vibrant work resembling paint. The full moon is usually present in his work as well as other signature features.
903-244-2447 www.garybachers.com
Artistic Bijoux

Artistic Bijoux jewelry creations are uniquely crafted by myself, Sophia. All of my jewelry utilize fused glass focal pieces that make each design distinctive. I use primarily dichroic glass because its brilliant colors best reflect my memories of Greece's natural beauty. My collection includes necklaces, pendants, earrings, bracelets and rings.
http://www.artisticbijoux.com 713-924-7387
Nathalie & Beth Storey

Fun and fine art doggie portraits. Watercolor pencil, ink and crystal collage works.
Fabulous, fun and functional recycled glass art!
www.storeystudios.com 281-813-9358
With her love of nature, it is only fitting that Michelle's designs are a direct reflection of nature. Her pieces combine the elements and textures of nature with the use of natural stone, fine silver, sterling and copper often combined with found natural objects like acorns and twigs. Michelle says, "It can happen anywhere. A uniquely shaped leaf, a twig, or an acorn on the ground and I am transported to a place in my mind that I cannot ignore. Until that piece of nature finally is transformed into a piece of jewelry I obsess." "How do I make this wearable art, give it movement, balance, a new life? Should it be a fantastical piece or a piece that can be lived in everyday. I challenge myself to find a way to design a work that eternalizes that fleeting perfect moment in nature with a stylish timelessness.
713-557-1904 www.ReflectionsJewels.com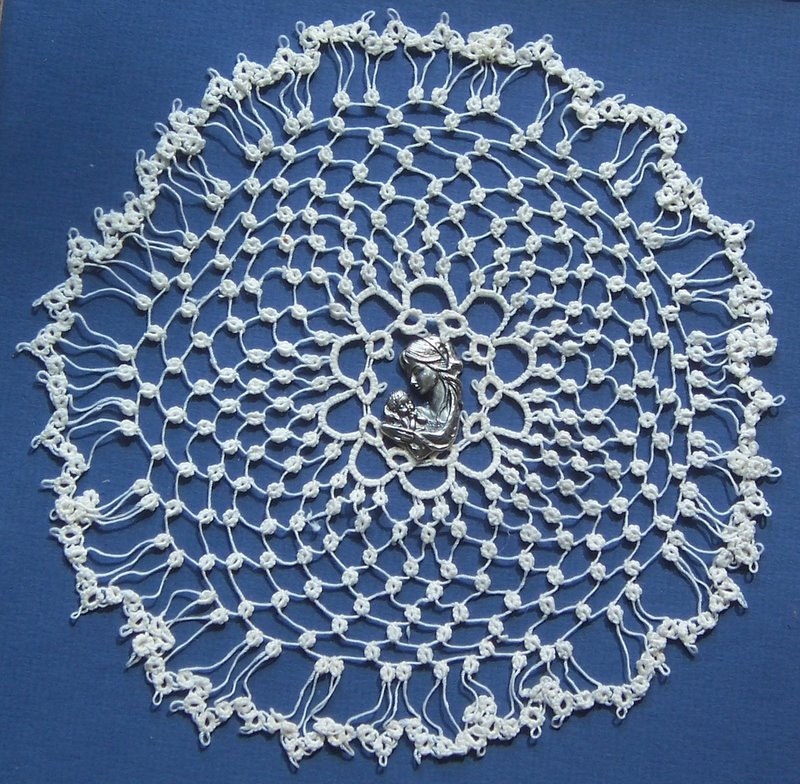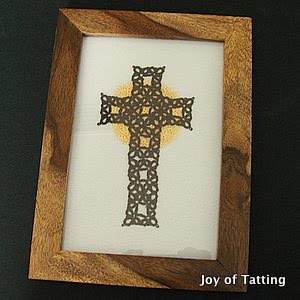 Tatting is rich in history and believed to be first used by ancient mariners. Often called the art of knotted lace. It is truly a delicate art form, almost lost and forgotten but now I am trying to revive it in my own special way.
etsy.com/shop/joyoftatting 281-701-1071 Read More
tic Jewelry Designs

Unique design in women's jewelry using Swarovski Crystal, the finest stone and pearls available, and .925 sterling silver.
713-385-0459
Acute Accent

Acute Accent is the creation of Shan Johnson Sevcik. All the designs for items are original - no patterns are used. Acute Accent brings unique design, beautiful fabrics, and functionality together with great durability and a constant drive for improvement to create accessories you will enjoy for years to come!
http://acute-accent.com 713-201-6459
Evolved Metal by Jonatan Lopez

Metal version of plants, animals and civilization. All sculptures are made out of one solid piece of metal that is
bent to achieve a tridimensional state. Most pieces created from recycled metal.
www.evolvedmetal.com
512-689-0209
My art consists of recycled boots and purses, I redesign them with one-of-a - kind artistic designs. they are painted with Leather paint for long lasting durability. I am also an artcar artist and creator of THE WOMEN ROCK ARTCAR. I do caricatures of people on TEXAS river rocks. I can do about 10 in an hour. I hand pick every rock I use from different rivers in Texas, I have drawn close to 5000 people on rocks and love to tell people YOU ROCK as I hand it to them.
www.womenthatrocks.com 713-649-6931
John Lynch Photography

Black & white fine art landscapes and urbanscapes with a selection of color images. Locals ranging from New York to Vancouver with stops in New Orleans, Texas, & New Mexico.
www.johnlynchphoto.com
addtothepagelist
Rachel Combs

Licensed Massage Therapist - I'm a native Houstonian and local Heights artist who enjoys creating functional art. 713-557-0107
Metalicity Mobile

Sculpture, art metal and jewelry designed and fabricated by Jeff Woodruff
512-496-4375
www.metalicity.com
Artist and potter John Delafield makes a wide range of wheel thrown stoneware pottery
using rich earthtone clay and glazes designed for everyday use.
www.delafieldpottery.com
Jack Comeaux

My work is Neo-expressionist in nature. I work in Oil Pastel on top of a gouache underpainting. The supports are either paper (framed) or masonite panel on 1 1/2" stretcher bars. I am building a more "market friendly" friendly body of work as some of my earlier pieces are a bit raw and personal.
936-333-7020 http://www.jackcomeaux.com
Mary G. Wilkinson Painter/Printmaker

Light and texture studies. My subject matter is abstracted from the garden
and other immediate surroundings, usually but not limited to botanicals. Read more.
713-772-7469

Abstract paintings in acrylics and oils.
281-413-6203
http://www.urbani.smugmug.com
One of a kind dichroic jewelry. Art to wear = Earrings, Pendants and Art Glass. By artist Jeanne Haner.
713-775-9076

Acrylic, House Paint, Mixed Media, Collage, etc. on Wood, Canvas, Metal, Board, Found Pieces, etc., and Found Object Sculpture. Basically, whatever I can lay my hand to. I can do a lot with a little.
281-572-1563
Enchanted Photo Design

Fine art photography specializing in architecture, custom portraiture, and wildlife.
www.enchantedphotodesign.com 713-320-2713
All natural, handmade designer soap bars with great designs and scents. Also, exfoliating sugar scrubs and wonderfully scented body and linen sprays. Don't miss Shampooch, my all natural dog flea shampoo bar, and SCRAM!, my all natural insect repellent.
281-392-1097
www.cammieshandmadesoaps.com
My artwork is all created by hand using ordinary knitting needles and various pliers. I have developed my own technique of knitting with wire, which I call "knitting off the needle." With my technique I use only one needle at a time for the purposes of pulling the stitch and controlling the stitch size.
http://www.wireknits.etsy.com
My designs are original and created from organic or recycled materials. Pieces tend to be asymmetrical with unexpected texture or pattern combinations. Everything is handmade caters to a younger crowd who is always on the go. Earthy hues and intricately simple designs makes my work unique, timeless and practical.
http://www.macarizeschmiz.com
Pens, Ink by Jerry Harmsen
Hand turned wooden pens made from fine exotic hardwoods,
also key chains, pocket watches, letter openers, perfume atomizers and more.
713-771-7626
addtothepagelist
The majority of my work is pen on paper. Their abstract, surreal, sweeping lines from nature often contast against structured lines of society. The multifarious detail is complicated and unique. Though often working in black and white, I find great joy in bright and brilliant colors. I offer both originals and limited addition prints. I also experiment with Acrylics on large canvases, dabble in mixed media, and play the photographer in natural and remote settings. Read more here.
936-544-0003 http://www.jamiejartist.com
My paintings are inspired by his personal experiences and feelings. My creative side lives in the darker part of my psyche, as a result my paintings tend to be dark and are inspired by adult themes. I have style that focuses on detail and color.
http://www.pedrohguevara.com
(:include MariannaPiller#from#to:)